NOVEMBER 2023
'VINNIE' Continues as #1 Long Coat Chihuahua
in Breed and All Breed
and
Number 9 in the TOY GROUP!!!
Sister 'VIVIE' at #10 in Breed and #4 in All Breed!
Cousin "TINO" at #12 in Breed and #14 in All Breed!
WE ARE SO PROUD OF THESE CO-BRED 'LUCKY' GRANDKIDS!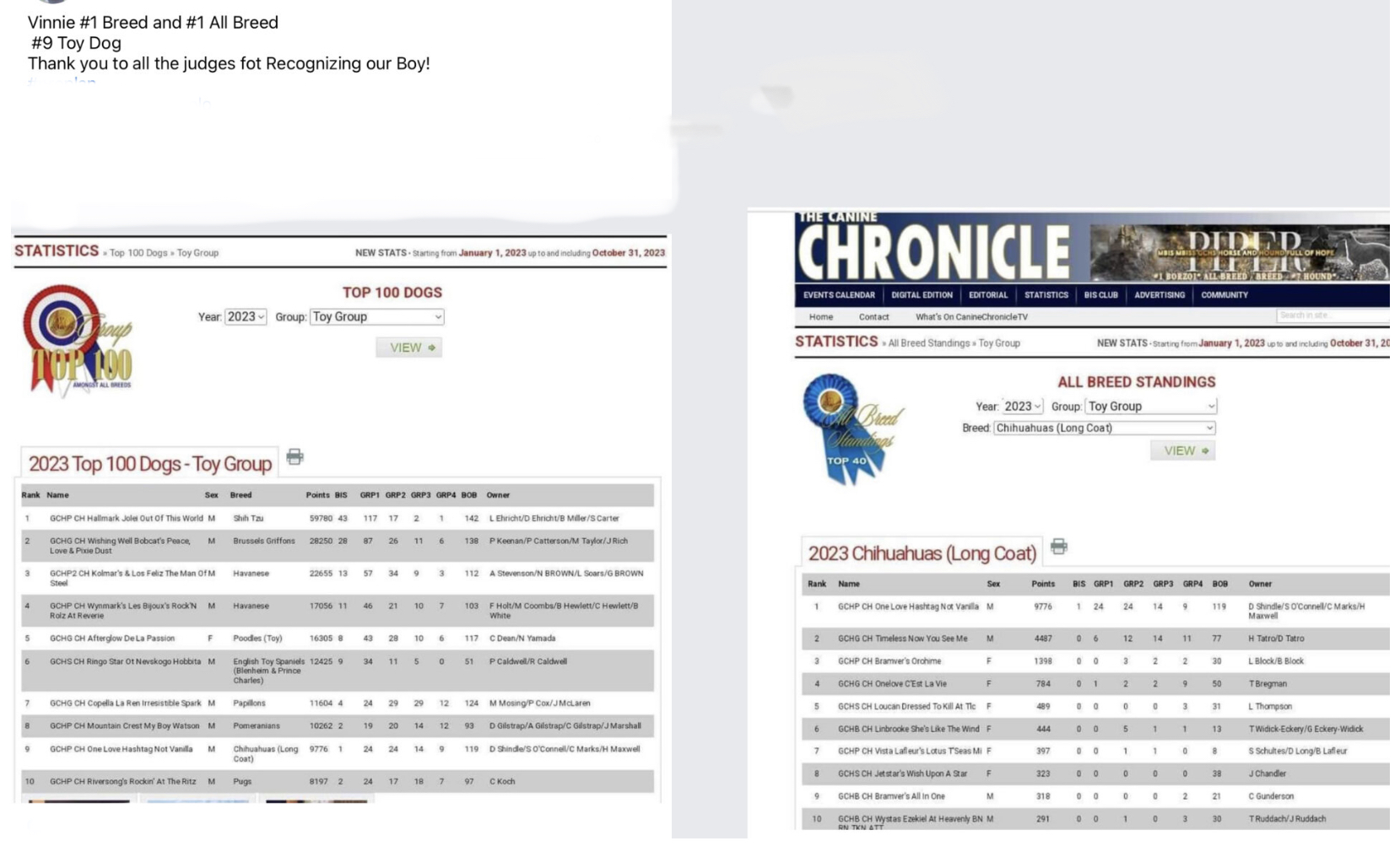 November 2023