Sette's Chihuahuas of LongIsland, New York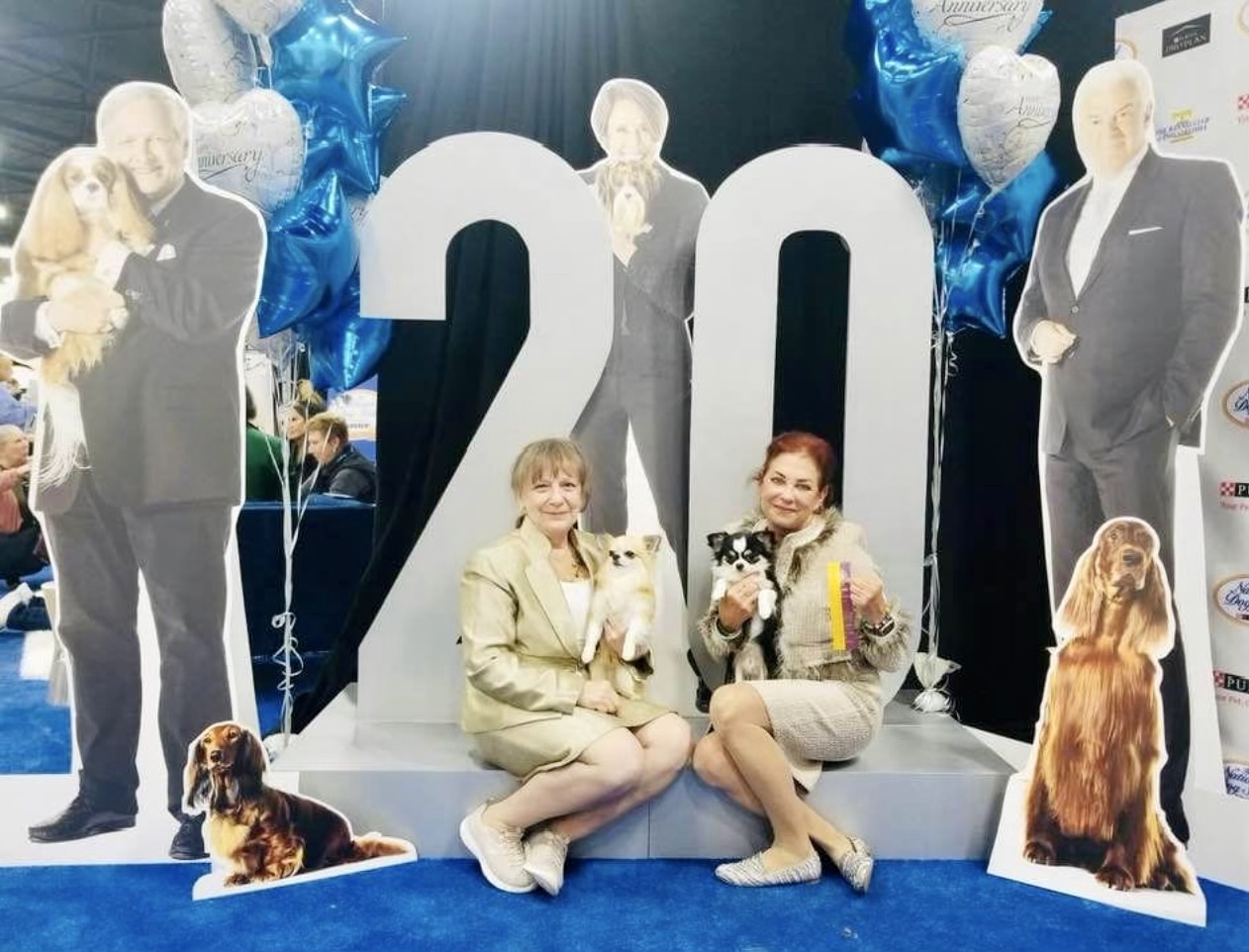 'TINO', GCH Di Pinto's Valentino Son of the Sheik, Co-Bred with Owner
Maria Pinto Smith out of GCHG CH One Love's
Just Can't Drive 55 aka 'BIMMER'
and CH Sette's Fortunata 'STELLA' Nera Di Pinto
Wins BOV and will Appear on Television
Thanksgiving Day, Following the Lead of Both his
Dad 'BIMMER' and Grandfather 'LUCKY'
Show Held in PA this Morning, Link to Follow!
Also today GCH CH SETTE'S Lucky 'JAX' is Awarded
SELECT at this Prestigious Show!
Grateful to Judge Eugene Blake for these Awards!
THIS JUST IN!
AMORE is # 5 and VINNIE is # 4 in Both BREED and in ALL BREED Standings as of October 31, 2021.
AMORE, a 'LUCKY' Girl, is owned by Tina Bregman and shown exclusively by David Welsh.
VINNIE, co-bred with Tina Bregman out of AMORE and One Love's Gold Champion 'Bimmer',
is owned by Regina Keiter and Tina Bregman; shown by Regina Keiter and Erika Lanasa.